Welcome to Beckenham Methodist Church
Christ-Centred Community-Facing
We worship each Sunday at 10.30am at our Bromley Road church, on the corner of Bromley Road and Bevington Road (BR3 5JE).
Church activities are back to normal and our community cafe, Joy's Kitchen, is now open Monday to Thursday during term time, from 10.30 to 14.30pm. Everyone is welcome.
In order to fulfil our Christian duty to help combat climate change, bio-diversity reduction and pollution we are members of the Bromley Eco Church Network and we aspire to meet the challenges of the A Rocha Eco Church Award Scheme.
We look forward to extending a warm welcome to you!
---
The calling of the Methodist Church is to respond to the gospel of God's love in Christ and to live out its discipleship in mission. The church exists for:
WORSHIP
To increase awareness of God's presence and to celebrate God's love
LEARNING & CARING
To help people to grow and learn as Christians, through mutual support and care
SERVICE
To be a good neighbour to people in need and to challenge injustice
EVANGELISM
To make more followers of Jesus Christ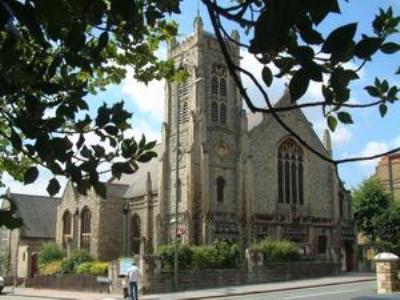 Sunday 3rd December
10:30 am
-
Service including Holy Communion